Placer County District Attorney moves to update their evidence discovery technology

Placer County District Attorney moves to update their evidence discovery technology to improve body camera footage storage, digital evidence sharing


The Placer County District Attorney's Office received approval from the Board of Supervisors to update the way they receive and provide digital evidence in criminal cases.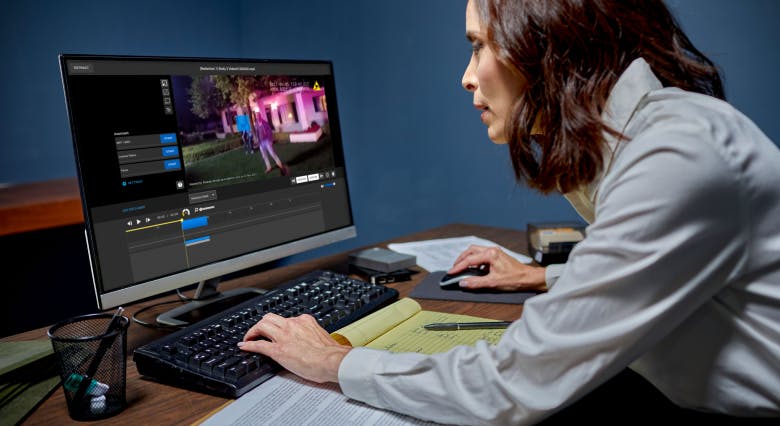 Specifically, the District Attorney's Office received approval to contract with Axon Attorney Premier as a digital evidence technology management system. This system not only allows for better information sharing across agencies, but also includes unlimited data storage- which will save taxpayer dollars in the long run.
Digital evidence includes reports related to computer forensic examinations, video evidence, photo evidence, video surveillance, and audio evidence.
Body-worn cameras, the proliferation of cell phones and other video recording devices, and other technological
advancements have resulted in a rapid increase in digital evidence and highlighted the need to collect, store and distribute digital evidence in an efficient and cost-effective method.
The District Attorney's office currently pays thousands of dollars per unit for digital storage. In the past two years alone, storage needs have rapidly increased. The continuous increase of digital data, and its associated storage and distribution costs have become an increasingly expensive burden to local governments and taxpayers.
The criminal justice industry has gone through significant advancements over the decades, alongside the technological advancements over the past decades. VHS tapes, paper files, cassette tapes and more remain a process of the past - and must be converted to digital files.
Before current technology advancements, prosecutors and support staff devoted many hours with monotonous archaic tasks to compile and share evidence throughout the discovery process. This new system allows for better information sharing, at no cost to the end user, as the Placer County District Attorney's Office continues to streamline and advance their processes.
Residents can learn more about the contract here.